It was bound to happen one way or the other.

I experienced a severe rear tyre blow-out before my Sunday ride even began. The funny thing is, I'd been waxing lyrical about how tough my 3 year old 25c Kenda tyres had been just the day before. We've been through snow, ice, blizzards, floods and hella hectic thunderstorms in Sherwood Forest — all while doing 23mph thru dirt n' gravel. Never had a puncture in all three years that I had 'em, only to be taken out by a 33 mph-to-0 skid stop for a pedestrian at a zebra crossing.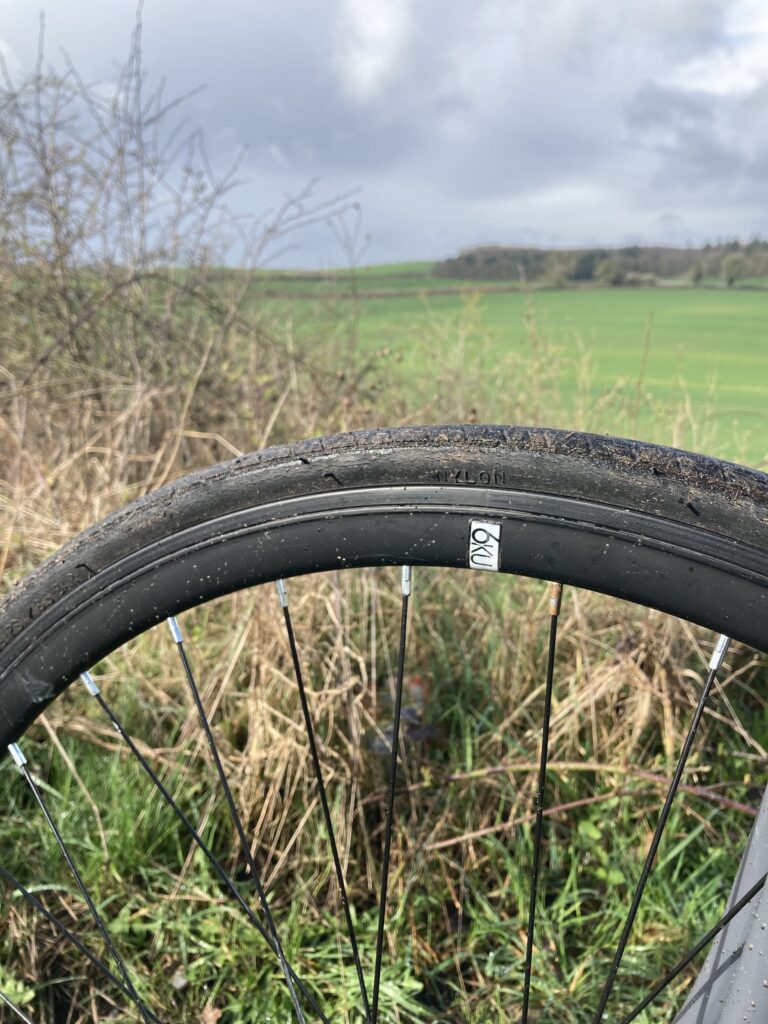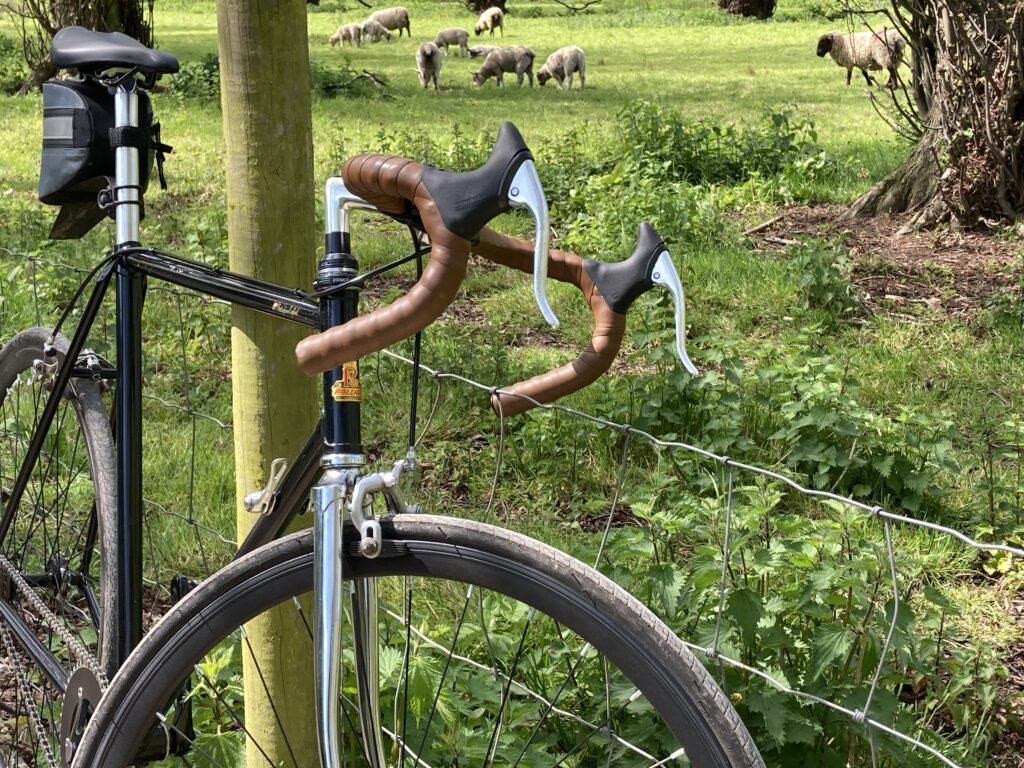 To be honest, I was riding too fast in a 20-zone, and should have slowed down a little. But no one, I mean no one is ever around at that hour in our little quaint and quiet village – and no one is ever crossing at this place – ever – especially on a quiet Sunday afternoon.
Yet it happened – she appeared – and there I was, hogging a blown tyre in the middle of the street. I later exchanged a few pleasantries with the lady crossing, (she even smiled when the tyre popped off) before I took my walk of shame all the way back home – bike in hand.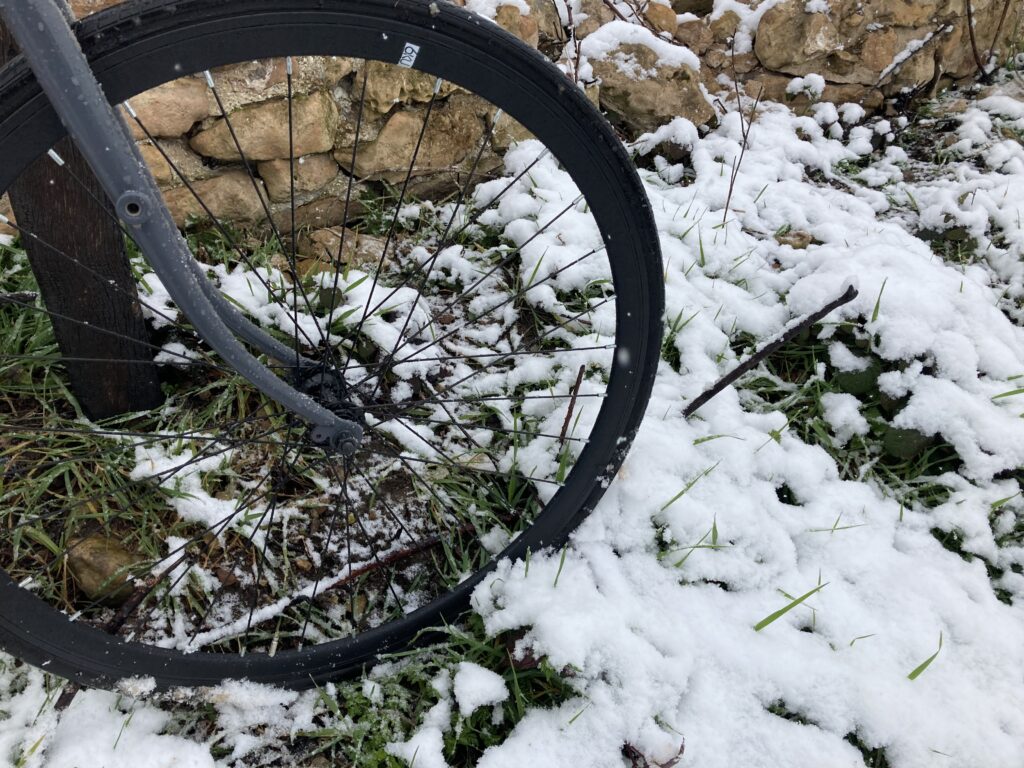 I didn't even push a single mile from home when that happened. Heck I figure I was only 40-50 seconds off and away from the door. Anyway – lessons learnt – and now I know it's 20mph for a reason (as if I didn't know hey)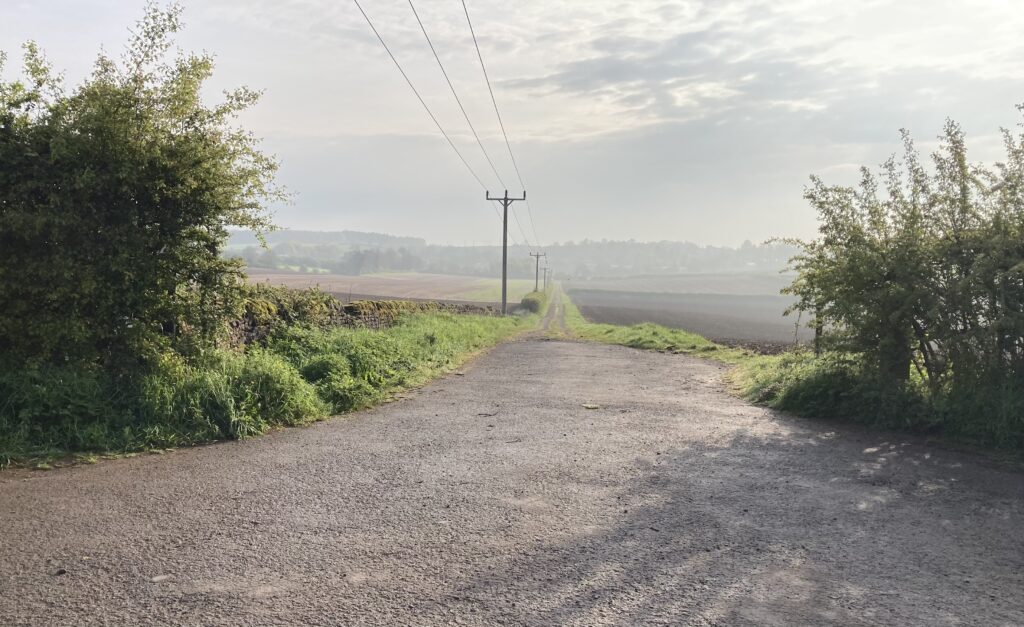 …and yea, R.I.P to my 3-year-old n'-loved-puncture-free Kenda tyre that was lost on 07/05/23.

You will be missed dearly.