YouTube is an awesome place.
During my usual morning prep and note-taking for my upcoming summer tour, the good 'ol YouTube algorithm linked me up to an interesting video.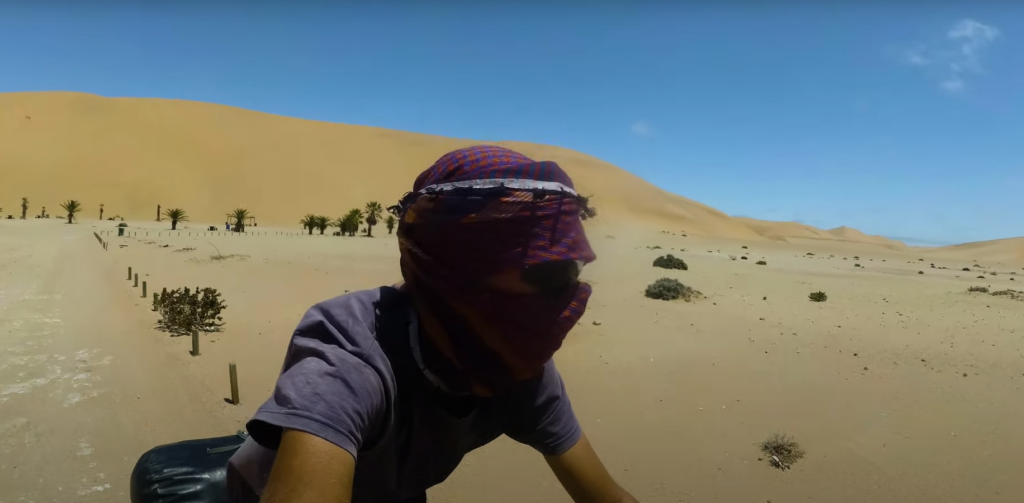 The clip is from a channel that I subscribe to, and is one of those videos that I've seen briefly and skipped before linking up to the next video.
However, this time this one struck me. What was it, hmm – what can it be?
Then I noticed it: the beauty and cinematography on this video was like none I'd ever seen before. As an avid fan of all time fav's Terry B and Lucas Brunelle – that's saying a lot.

So yea, the colours and cinematic techniques behind the work on 'cycling around the planet' are amazing. The attention to detail shown in Niels Jansen's Namibian adventure is a work of art in itself. He has a way of creating cinematic landscapes from colour and tone to create a palette that draws out dusty roads and vast mountain ranges as an additional character to the journeys that he experiences.

Although travelling alone, the Namibian desert plays a part in illustrating Niels skills as an experienced tour cyclist as he transverses through Africa. This is sheer determination and will, which I find very inspiring.

At one point in the clip, Niels fixes a broken spoke and chuckles about doing such mundane mechanicals whilst being in the middle of nowhere.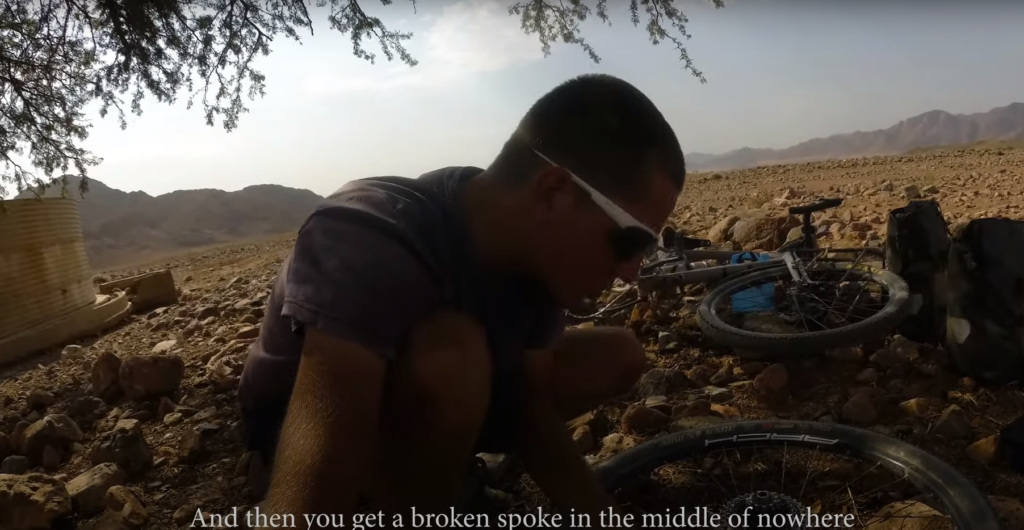 Although filming alone, the camera framing techniques and drone shots create an atmosphere where it appears as if he is actively interacting with the environment around him. Almost as if he's travelling with an entire film crew and support team. Yet this is all solo work, and all so beautifully shot and with a stunning accompanying soundtrack to add to the adventure.

Mechanicals in the desert: changing wheel spokes in the middle of nowhere


Niels does all this is whilst churning mile after mile through arid and somewhat dangerous locations. I'd seen series like this before when fellow adventurers like Algirdas Wanders and Before We Die visited Zimbabwe, but I had never really paid attention to this Namibian tour.

The beauty of Niels camera work makes this experience stand out, and brings out a clear shade that shows the 'real Africa' which is rarely seen in most cycling tours.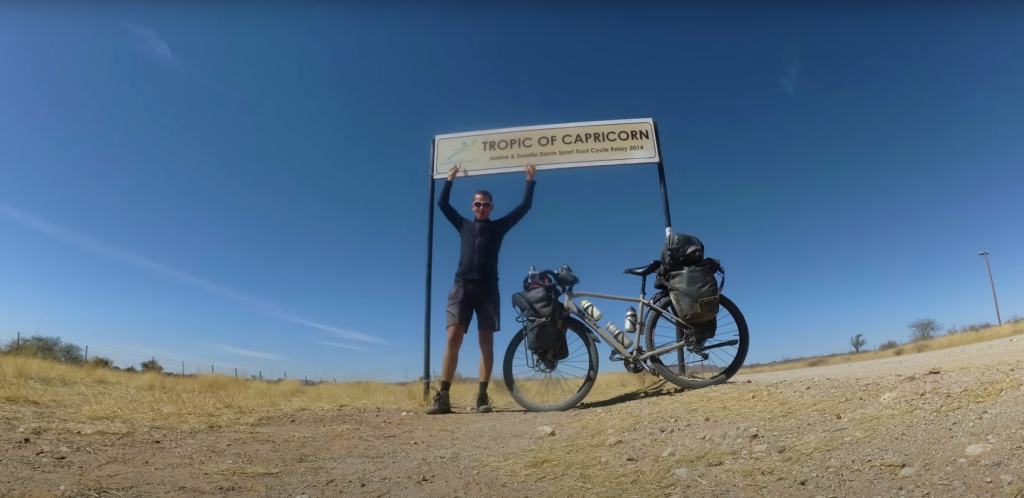 Somehow the landscapes and hills also took close resemblance to the hill climbs that I'm planning for the Peaks. Everything in Namibia (except maybe the weather) seems familiar to the open spaces that I canvas daily when exploring Derbyshire hills – but on a much, much grander scale.

Open land, rolling hills and massive granite boulders that can be seen miles away.

Stunning. Africa.

The continent of Africa is a work of art to behold, and of great inspiration for the summer tour that I'm preparing for here in Derbyshire.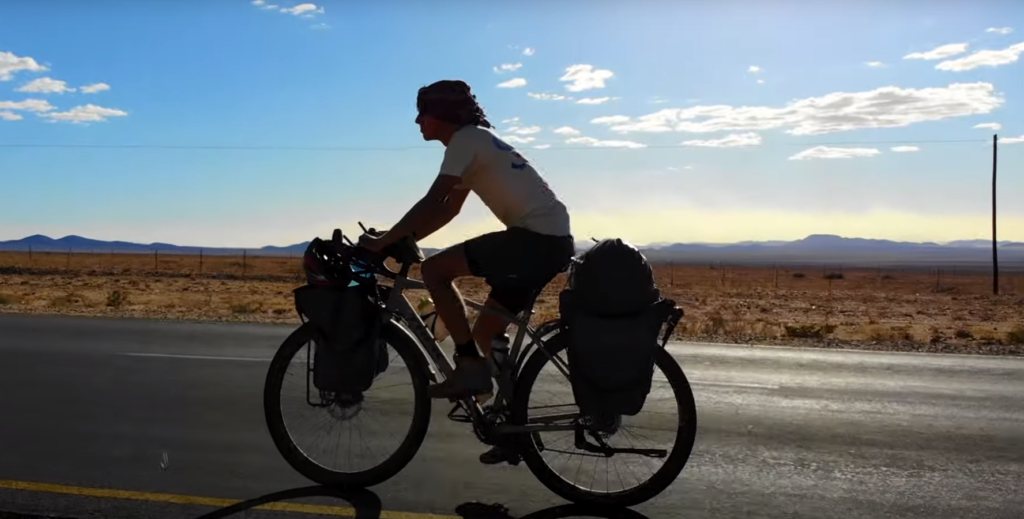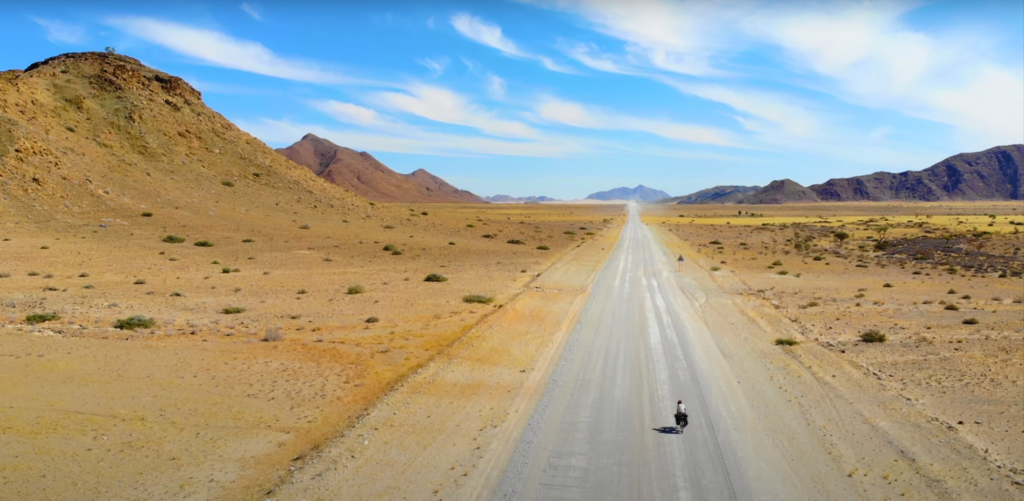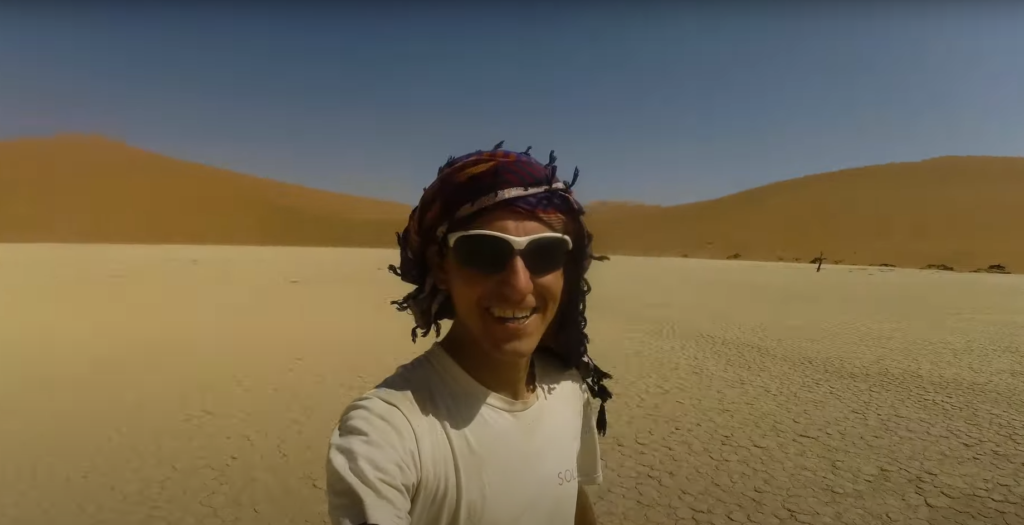 So hats off to Niels: keep the miles and hills rolling.
All photographs © Niels Jansen